Tuesday 27 July.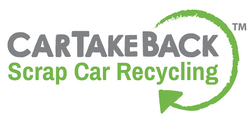 Limited places! Book now to avoid disappointment!
The BMRA will be running another session of the first electric end-of-life vehicle (eELV) awareness course will take place on either Tuesday 27 July
Developed in conjunction with CarTakeBack, the course covers the different types of eELV, including battery-only ELV and hybrid ELV. It sets out the risks involved in handling and making safe eELV ready for depollution, and demonstrates the correct processes, including Isolation, disconnection, testing and how to safely remove the battery.
Members can login to learn more.
Not a member? Learn more about the BMRA.