Company offers a range of Sorting, Separation and Screening Technologies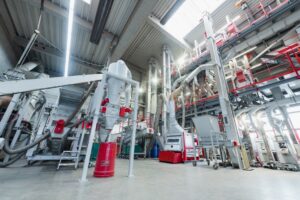 Newly joined BMRA service member, TST Trennso Technik GmbH, would like to thank the BMRA for its membership opportunity and would offer special thanks to its sponsors Mr Adrian Dodd of Sackers and Mr Paul McDonald of ASM.
TST Trennso Technik GmbH based in Weissenhorn, Germany, offer a range of Sorting, Separation and Screening Technologies built in their onsite manufacturing facility to exacting standards.
The company has been designing and providing solutions to Recyclers, Bulk materials processors and the food industry for more than 30 years. It offers solutions for the treatment of materials such as ASR, CABLE, IBA, ICW, H&D waste, Wood and Glass to name but a few.
Whether you are looking for solutions ranging from clean-up of aggregates contaminated with paper and plastic to a full solution for the treatment of Automotive Shredder residues, TST can offer both turnkey solutions and a standalone machine as additions to an existing plant.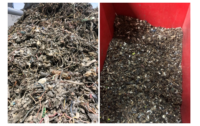 The company boasts a fully operational test facility. Test results ensure that the subsequent design of complete systems, machine recommendations or modular tailored solution completely fit customers' requirements and produce clean products of high value and purity.
Today's commodities markets and the need to recover natural resources determines that the sorting and recovery of materials into pure resalable fractions is ever more important. This is particularly true for materials such as copper, aluminium, steel and for components such as Lithium-Ion Batteries, that contain high value rare earth metals. However, these materials have to be liberated prior to the recycling process.
The companies vast experience within the materials sorting sector helps when advising customers which pre-treatment steps will produce the best materials for the sorting process. The preparation of materials prior to sorting is highly important, with the selection of the correct preparation machinery a vital step in producing top quality finished products.
Mr Makus Riggenmann CEO of Trennso said: "Our companies vast experience within the materials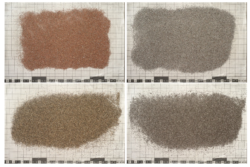 sorting sector helps when advising customers which pre-treatment steps will produce the best materials for the sorting process. The TST range of density sorting systems in the form of sifters and air tables, produce clean materials of the highest purity, while TST screening machines ensure that the materials destined for the TST sorting Tower are screened into precise particle sizes."