The Young British Metals Recyclers (YBMR) is an initiative providing opportunities for the under 35s.
What is the future of the metals recycling industry? British Metals Recycling Association (BMRA) is working with their membership on an initiative called Young British Metals Recyclers (YBMR). Targeted at those under 35 who are passionate and enthusiastic about the metals recycling, the initiative is suited to any job role, be it in the yard, the office, or the lab. YBMR gives members a helpful resource by providing learning and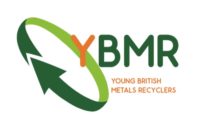 development along with bespoke training that can enhance their own reputation within the company that they work, develop their customer relationships and improve their career progression. It also provides a valuable opportunity to meet and speak with fellow YMBR members.
Mark Vaughan, Managing Director of ELG Haniel Metals Ltd, BMRA Director & Chair of BMRA's Legislative Policy Group said: "As members of the BMRA, it is important that we invest in the future of the industry as a whole and not operate just as individual businesses. The industry is made up of yards of varying sizes, many of which are family businesses, that don't have the wider business support of larger organisations. Initiatives like YBMR helps employees to meet and get to know peers who may also be relatively new to the industry and provide opportunities to see beyond the gates of the yard."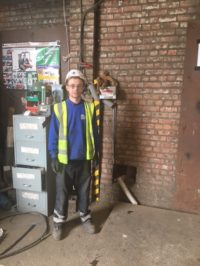 In the last year, YBMR members have enjoyed a number of visits to different organisations within the metallurgy sector giving insight into the wider industry. One very well received visit was a tour of the London Metal Exchange and the trading floor where the prices for metals are set. Other visits have included a tour of fellow member ELG Haniel's facilities in Sheffield, and William Cook cast products, both giving insight to the different ways of working with metal and the technology used. Social opportunities, such as a day at the races, also benefits members who can network, share knowledge and build relationships with each other.
Hayley Mellor of Mellor Metals and YBMR Co-Chair added: "It is great to meet with other people, many who are on the same career journey as you. There are many areas within the metals recycling process that I don't get to see on a daily basis and the tours, in particular, provide valuable insight. YBMR offers a fantastic support network and career development for young people in our industry as well as helping us to learn more about matters that are fundamental to scrap metal recycling."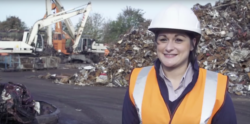 In the future the group, which currently has 15 members, will hold training courses in partnership with leading providers for YBMR members that can further increase industry knowledge.
Robert Fell, CEO of BMRA believes YBMR can help members gain a competitive advantage and safeguard their business: "It's important to provide a forum to meet and to get to know fellow metals recycling and service members. The future of the industry is dependent on the next generation, and YBMR provides the foundation for employees to be more knowledgeable, better connected and motivated, which can only be good for our members businesses".
Representatives from YBMR will be at the upcoming Metals Recycling Event at NAEC, Stoneleigh on 11-12 July. Registration is free; so do pop along for a chat about this great initiative.
Should you wish to be involved, either at a committee level or as a member, please email [email protected].