Relationship with HMCA will include discounted hospital and medical plans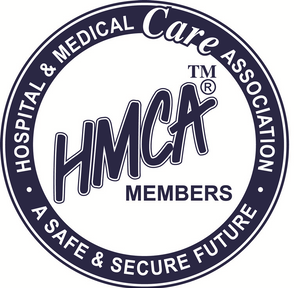 3 September 2020 – Huntingdon and Knaresborough, UK: The British Metals Recycling Association (BMRA) and the Hospital & Medical Care Association (HMCA) has launched a new relationship, further extending the benefits available to BMRA member companies and their staff.
HMCA will offer BMRA members discounted rates for medical plans, dental plans, hospital cash plans, travel plans, income protection and vehicle breakdown products.
James Kelly, CEO, BMRA said, "We are delighted to enter this relationship with HMCA and offer further benefits to BMRA members and their staff. As a trade association, we understand that supporting the industry we serve is core to our membership offering, but we also recognise that we have many small- and medium- sized companies who may not be able to extend benefits of this kind to their valued employees. We understand it is important for members to have enticing packages for employees when hiring and retaining talent, and fellow Associations like HMCA can help us to do that".
Jane Blackmore, HMCA Association Secretary, said "HMCA health benefits are only available to the members of trade, professional and membership groups. You will not see HMCA advertising to the general public and this means we can arrange comprehensive and flexible medical plans and other health benefits that are great value for money. We look forward to working with the BMRA and their members."
HMCA has specialised in providing benefits and services to associations and professional groups since the 1970s. It is authorised and regulated by the Financial Conduct Authority.
The BMRA is dedicated to meeting the needs of its members, keeping them informed about upcoming issues and regulations while helping them overcome specific problems and challenges. It has a variety of benefits available to members including reduced rate insurance, discounted PPE, a sector-specific Health & Safety manual, and more. Learn how you could benefit from being a member www.recyclemetals.org/whyjoin.
HMCA/S PLC (trading as Hospital and Medical Care Association, HMCA and HMCA Members) is authorised and regulated by the Financial Conduct Authority (FRN:307587). HMCA/s PLC is a company registered in England, company number: 01362094, registered office: Beech Hall, Knaresborough, North Yorkshire, HG5 0EA.