The Health and Safety Executive has reminded operators of the need to load scrap vehicles.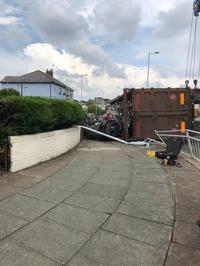 On 18 June, a scrap vehicle overturned in a residential street Liverpool spilling scrap metal all over the pavement. As a result of the incident, the driver was slightly injured and there was damage to street furniture.
Given this is the third such rollover in Merseyside alone, one of which involved a pedestrian fatality, the Health and Safety Executive has issued an advisory to remind operators to pay due attention to their loading practices.

It should be noted that, before lockdown, police services in the North West report that they stopped a significant quantity of scrap metal lorries where the load was not sheeted and/or loaded in such a way that items could easily slide or bounce out.