Donald Ward, Operations Director of Ward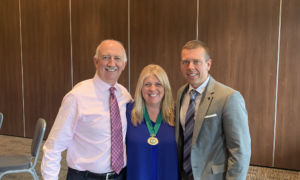 BMRA would like to welcome Donald Ward, Operations Director of Ward as the group's new chair. This follows the departure of Mark Vaughan.

BMRA would like to thank Mark for his work both as LPG chairman and as the EuRIC European Ferrous Recovery and Recycling Branch (EFR) and the European Shredder Group (ESG) industry representative.

Donald said of his appointment: "Having been a BMRA director representing large metal recycling businesses for a couple of years now, it was an honour to be invited to stand as Chair of the Legislative and Policy Group (LPG). The BMRA is passionate about supporting its members to be at the forefront of the metal recycling industry and driving the circular economy agenda. As an organisation, being involved in consulting through the LPG on policy, legislation and regulation which affect all aspects of our industry is vital in shaping a sustainable future for our members."

Learn more about the LPG and what it does by clicking here.