BMRA's Antonia Grey discusses the uncertainty of Brexit and the possible impact for metals recycling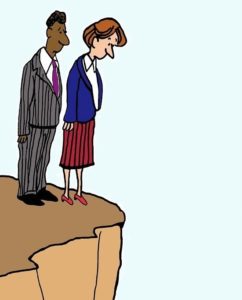 There are 50 days until we collectively jump off the Brexit cliff. We all know that. What we don't know is if we will have a parachute in the form of a deal or whether we will be left hurtling downwards with no sense of when we will hit bottom, and possibly a rocky one at that.
Both scenarios have the potential to impact the recycling sector but clearly to a different degree. However, there is still so much uncertainty that it is hard for us to plan ahead. We are slowly getting some clarity surrounding issues such as approvals for notifiable waste shipments, delays at the border, tariffs, or EU Workers but any answers to our questions are being supplied with very large caveats.
The potential for disruption from even small changes are very real given we export some 10 million tonnes of metals every year to countries near and far. In fact, given the current value of the pound, anything that adds to our costs, could see us quickly become uncompetitive. For example, if we suddenly found that we could not ship ferrous metals into the European Union, or that ferrous metals attracted an import tariff, we would have to find new markets that were both receptive to our metals and close enough to make it viable. No easy task perhaps. (That said, the low pound might make our metals more attractive to buyers working with stronger currencies who are always quick to spot a good deal!)
If there is a delay in finding these new markets, we could potentially see a slow down in movement of metals through the supply chain as companies reach their permitted storage levels. While in some cases, a temporary increase in the permitted storage levels might help, many yards will already be permitted for the maximum amount of stock it can process.
At the same time, while we have been promised that all environmental legislation and regulation that currently sits under the EU umbrella will be brought under UK law through the European Union (Withdrawal) Act 2018, we still don't know how this will work in principle alongside the Environmental Principles and Governance Bill, a draft of which was published in late December 2018. We are also waiting on more information about the Office for Environmental Protection, the body that will scrutinise environmental policy and law, investigate complaints, etc.
Just as worrying is access to an engaged workforce. The recycling industry is reliant on EU workers but labour market statistics published by the Office for National Statistics for the third quarter in 2018, show the number of EU nationals working in the UK was dropping like a stone. Settled status might help some, if they are minded to stay, but the requirement to have lived in the UK for five years by the end of 2020 may well make a large number ineligible. While the industry is working on initiatives to attract more home-grown talent, such as the Metal Recycling General Operative apprenticeship, these initiatives take time and the need is rather more immediate.
There is perhaps potential for one quick fix though. To tackle concerns about cross-boundary VAT payment issues, Government could implement reverse charge VAT thereby making the purchaser responsible for VAT. Not only would this remove a possible barrier but it would tackle the very real issue of carousel or missing trader intra community fraud.
However, in an ironic twist, it is likely that the Government departments that could implement reverse charge VAT will be too busy working on Brexit issues to take on this work. That, in a nutshell, sums up the lives of so many civil servants. They cannot get on with the day job, as much as they want to. I only hope that with all this focus and effort, we will have a good mattress at the bottom of the cliff if we jump without a parachute.