North East Northamptonshire. 25 June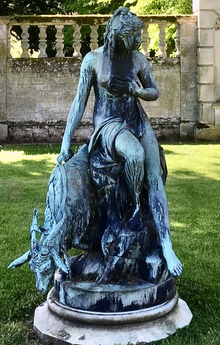 Date: 25 March
Address: North East Northants
Items stolen: Bronze statue of female figure on a goat

Details: The work, which is in the style of sculptor Pierre Julien, is entitled Amalthea and Jupiter's Goat. It is approx. 5 ½ feet tall and was valued at £20,000 four years ago. Unfortunately, there are no identifiable markings.

Crime Reference No: 20*322612.
Reward: Yes
Contact details: Please call the police force on 101 or Northamptonshire police directly quoting the crime reference number.