Alongside other stakeholders, BMRA has issued a letter calling for a proper review of the SMDA and funding for enforcement.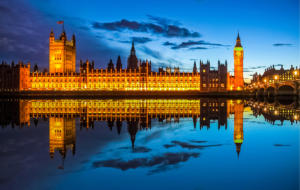 British Metals Recycling Association (BMRA) is one of nine stakeholders who have issued a joint letter to Members of Parliament calling for a proper review of the Scrap Metal Dealers Act and funding to re-establish a metal theft taskforce.
The call is led by the Alliance for Combatting Metal Theft, a working partnership comprising BMRA, the Energy Networks Association and BT, supported by Virgin Media, Church Care, the National Archdeacon Forum, Kegwatch, the Society of Independent Brewers and the British Beer and Pub Association. All signees to the letter are known victims of metal theft and the associated damage caused by thefts and even attempted thefts.
The letter follows the publication of the National Crime Agency's National Strategic Assessment of Serious and Organised Crime 2017, in which the Agency states that: "available data indicates that metal theft continues to decline". However, it does add that rising prices of lead and copper may impact on theft levels.
Since the Review of the SMDA was announced, BMRA has worked closely with traditional metal theft victims on how best to raise awareness of thefts. Interestingly, the information shared to date, does not reflect the NCA's position.
Chief executive Robert Fell said: "We do find the conclusions of the Report surprising. The anecdotal information shared during these exchanges strongly suggests that as metal prices rise, metal theft is on the increase. Moreover, the nature of the crime seems to have shifted from smaller, opportunistic thefts, to larger, far more damaging, organised thefts where, for example, 50 square metres of church roof lead can be taken in one attack.
"Like the BMRA, all the stakeholders want the Home Office to both strengthen the Act and put measures in place to ensure it can be enforced – ideally by setting funding aside to re-establish a Metal Theft Task Force."
Contact
Antonia Grey
t. (0) 1480 455249
Notes for editors
The metal recycling sector plays a significant role in creating a successful industrial economy across the United Kingdom with thousands of business employing more than 15,000 people all contributing over £7bn to the British economy.
The UK produces over 11 million tonnes of scrap metal each year, including steel, copper, lead, aluminium and nickel. While some of this is used in domestic production processes, the majority is exported due to the decline in the number of national foundries.
The metal recycling industry is proud of its role in safeguarding the environment for future generations. Not only does recycling reduce the need for new mines, it also conserves water and energy, and reduces levels of CO2 being released.
Metal recycling is a high-tech, complex and technology-driven industry that readily adopts cutting edge and innovative processes. This approach means it can deliver materials to ever-exacting specifications which, where economically viable, can see them separate metal fractions as small as grains of sand.